Application delivery for global financial services
This Get It Done Guide outlines the application packaging delivery issues specific to financial organizations, describes which technology is the best-suited platform for the problem, and concludes with practical steps you should take and additional resources available to evaluate the technology.
The issues
Application packaging is vital to ensuring your applications are available and continue to work on newer Operating Systems and platforms. However, the inability to deliver 100% of your application estate quickly and reliably to end-users means many large financial organizations accumulate a hotchpotch of supporting infrastructure and expensive services to keep applications available.
Be it platform owners, end-user workspace leaders or the CTO, everyone wants to free themselves of years, if not decades, of technical debt and unlock the best user experience for the least headache.
For financial services
In global banks and financial institutions, the sheer number of applications supported magnifies the issues:
Large financial organizations have very complex applications, including legacy software and applications written in-house.
A more diverse range of platforms is needed to support a broader spectrum of requirements.
Some delivery products in use work great in smaller environments but crumble when used at scale.
Changes in the financial services landscape are also driving the demand for improved application delivery:
Financial Services are reaching a point where "cloud-first" is becoming viable. Nervousness around data leakage and theoretical risks (will Microsoft run away with my data) are now subsiding in the face of more rational reasoning.
Flexible working and increased productivity while mobile is seen as a positive. Still, users expect applications to be delivered and run quickly. Anything other than that ultimately affects productivity.
Targets around power consumption and green energy are driving organizations to exit their data centres and reconsider what they host and deliver themselves.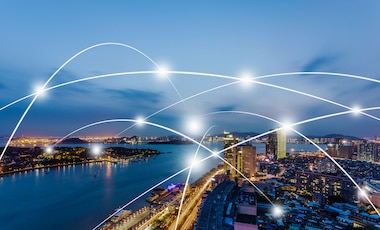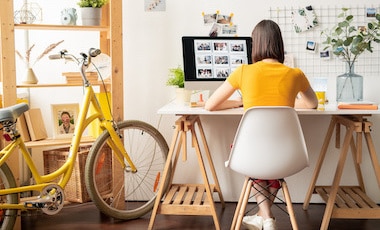 Current options and their efficacy
The application delivery landscape is vast and varied in approach. Some container technologies don't fill the gap that App-V leaves behind, such as drivers, so they cannot fulfil the 100% requirement.
Some technologies, mainly in the layering space, suffer from severe performance degradation after delivering more than a handful of layers. Others still have an extremely steep learning curve for in-house packagers or are too proprietary in their infrastructure and protocols, all of which make adoption less desirable.
Be it platform owners, end-user workspace leaders or the CTO, everyone wants to free themselves of years, if not decades, of technical debt and unlock the best user experience for the least headache.
Why Cloudpaging
Cloudpaging is a container technology from Numecent which enables applications to run across any cloud, VDI, DaaS, or physical desktop environment. It requires less than 10 per cent of an application to be streamed in order to run.
Even the most complex legacy and customized applications can be packaged within a day. Once packaged, Cloudpaging allows them to run across modern desktop environments without being repackaged.
01
Legacy applications
Legacy applications are not aware of service hardening. Cloudpaging containers isolate troublesome dependencies, allowing them to seamlessly run across modern desktop environments without any source code changes.
02
User mode applications
Cloudpaging virtualises down to the driver level, ensuring user-mode applications still work with their printers, Bluetooth devices, USB devices, and more.
03
Kernel mode applications
Unlike traditional user-mode approaches to application virtualization, unique disposition layers and sandbox deliver a refined method for eliminating application conflicts.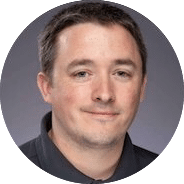 "The dynamic app delivery and incredibly high rate of app compat/success are what continues to draw me to the product [Cloudpaging]. To this day, I have only actually encountered one app with an issue, and it turned out it was as simple as excluding a process in the packaging tool to fix it."
Rory Monaghan
From "Application Packaging and Delivery Contenders 2020-21"
Case study
Background
Global bank serving 10,000+ applications to users on a multitude of platforms.
What they did
Worked with Algiz Technology to package and deliver applications using Cloudpaging.
PoC
Pilot
Rollout
Results
100% application estate delivery and stayed within budget. 100s of hours of packaging effort have been saved as the internal packaging function no longer spends days trying to get packages to work.

"Whilst we had reservations about learning something new and integrating the technology into our existing systems, it won us over with its ease-of-use and the ability to cover 100% of our application estate with minimal overhead. It easily took on some of the hardest applications that we threw at it.
Working with Algiz Technology got us there faster and with much more confidence in the product. They were vital in understanding our specific business requirements and helping to give us a frictionless rollout of the product."
End-User Workspace Leader
Global Bank
Happy customers and partners
Real enterprises and systems integrators with real problems solved.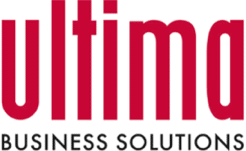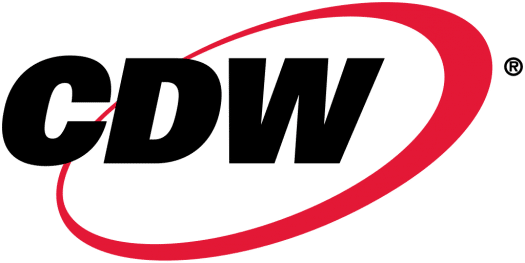 Let's work together
Find out more about what we do or tell us about your project and your objectives. We're ready to help you complete your project successfully!