Microsoft Intune consulting and managed services
Migrate to cloud-based unified endpoint management, and manage your Windows, Android, Mac, iOS and Linux endpoints more effectively with our Microsoft Intune consulting service.
Configure your environment correctly to simplify enrolment, app management, compliance and protection
Optimise your integration with on-premise Configuration Manager, or migrate workloads and services to Intune alone
Prepare apps for trouble-free deployment and management
What we can do
01
Intune configuration audits
We'll check your current Microsoft Intune configuration and settings and resolve any issues with your setup. We'll also make recommendations to improve the performance and stability of your setup based on industry best practices and Microsoft guidelines.
02
App deployment/endpoint troubleshooting
Our Intune consulting service will help you overcome problems with troublesome apps, ineffective policies or rogue devices. If you're not packaging your own applications, we can provide that service and release them to you, or deploy them for you.
03
New installations, MDM and Configuration Manager migrations
We can prepare and correctly configure a new instance of Microsoft Intune before handover to your in-house team. If you're planning to move endpoints from MCM or other MDM solutions, we'll ensure everything is in place for a smooth transition to Microsoft's cloud-based endpoint management.
04
Integration with complimentary services
Whether you choose to only use Microsoft Intune family of products or allocate workloads to third-party partner security and identification services, we'll make sure everything works the way it should, to keep your apps, users and endpoints safe.
05
Fully managed services
We can take away the headache of configuring, securing and managing endpoints with Intune. Regular endpoint health, trend reports and customized alerts mean you're always in the know and in control.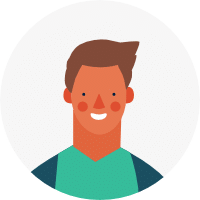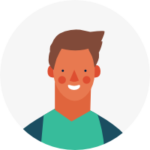 Problems solved!
From simple fixes to complete Intune management, we do as little or as much as you need us to.
What can an engagement look like?
In this example, the client had embarked on an initiative to standardise and enhance their application delivery platform, which consisted of 80 servers and 3,000 Windows endpoints across the globe. They wanted security patch management for desktops, laptops and servers limited to the Microsoft OS.
1. Assessment
Analysis and readiness checks of the desktop, laptop, and server infrastructure for SCCM support.
2. Management Tasks
Creation, deletion and updating of object collections
Create and deploy application packages
Update endpoint security
Deploy OS update
3. Monitoring
Monitor:
Configuration Manager's overall health.
All site systems
The database server
Operating system health and performance
Security update distribution
4. Reporting
Once we have tested the applications on your chosen platform we release them for comprehensive testing by clients.
By agreeing and adhering to packaging standards we ensure a very high standard of packaging and acceptance.
MS Windows
Migrated 5,500 users to Windows 10. Deployed using SCCM.
App delivery
Deliver apps to 70,000 users using clients existing delivery tools.
Centralised application delivery
Delivered virtualised applications to 4,000 users using Citrix.
User migration
Migrated 6,000 users to Windows 10 using Intune to deliver applications.
Rest assured, we do this a lot
Big or small, local, national or multinational. VMware, Citrix, App-V, MSI's, SCCM….
We've got you covered.

"Algiz Technology is a wonderful resource for our company that frees our staff up to work where they are needed and leaves packaging to the experts."
Director IT Infrastructure | Vital Energy, USA
Happy customers and partners
Real enterprises and systems integrators with real problems solved.