There's a fight brewing in the growing Hyper-Converged Infrastructure market.
Hot on the heels of a positive review in the recent Gartner magic quadrant on integrated infrastructure, Nutanix has thrown down the gauntlet to infrastructure heavyweight, VCE Vblock, by launching a global program to poach VCE's customers.
It all appears a bit ambitious at first until you read what Gartner had to say about the infrastructure 'visionary'.  Gartner attributed the following to Nutanix:
"Highly innovative and scalable architecture that is generationally advanced compared with most rivals"
"Highly modular design allows easy addition of server & storage resources"
"Certified to support a wide range of virtualization, OS & SW stack options"
Why pick a fight with VCE Vblock?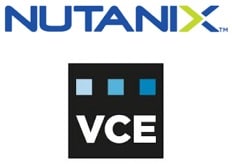 Keeping with the boxing analogy, Nutanix seems to have been studying VCE Vblock's previous bouts, and has picked up on  a degree of concern from existing customers regarding the natural friction that exists between Vblock's backers – industry giants VMware, Cisco and EMC.
However, to put it into context, VCE Vblock was recognised as the leader in the Gartner magic quadrant due to its success with major global enterprises across many sectors. That alone should provide customers with a certain degree of comfort.  It's worth watching to see how well Nutanix takes advantage of what it views as a chink in Vblock's armour.
Is Nutanix hiding lead in it's gloves?
The real magic comes from its Nutanix Distributed File System (NDFS) which eliminates the need for a SAN by delivering distributed storage – this makes it a radically different prospect from most other integrated infrastructure products. Engineers who developed the NDFS also developed the Google File System (GFS) so they know a thing or two about web-scale architecture.
It will be interesting to see what the uptake of Nutanix's trade-up program will be and how VCE Vblock will fight back.  Oh and to be completely transparent about this, our money's on Nutanix.
Did you find this article useful? Feel free to share it.