Microsoft 365 migration
Boost collaboration with a Microsoft 365 migration that gives you all the apps and none of the mishaps.
Migrating to Microsoft 365 (formerly known as Office 365) can be a complex and time-consuming process. Common issues that can derail your business-critical project include:
Insufficient planning
Application configuration and migration problems
Overlooking gaps in data security
System incompatibilities
Poor communication and engagement with end-users
Our Migration and Management service delivers a smooth transition to Microsoft 365 by encompassing the meticulous planning, execution, and ongoing support required for a successful migration to M365.
We want to migrate from Office to Microsoft 365 , but we need a plan and someone who's done this before.
We can't afford to lose data migrating to M365. We need help doing this right.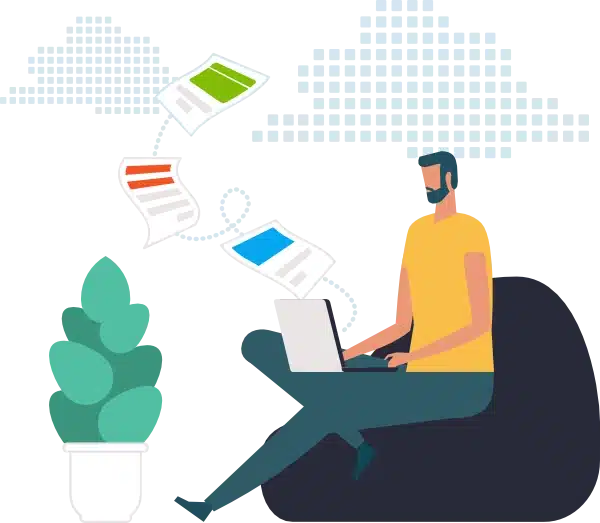 Take full advantage of what M365 offers
We work closely with you to develop a tailored migration strategy that minimises disruption and ensures a seamless transition to Microsoft 365. We handle migrating email, documents, applications, and other data to the M365 environment, ensuring data integrity and minimal downtime.
Our migration specialists provide comprehensive training and support to help your end users adapt to the new platform and get the most out of the latest tools. Additionally, we deliver ongoing management and proactive security services to keep things running smoothly, safeguard your critical data, and ensure compliance with industry regulations.
By partnering with Algiz Technology for your Microsoft 365 migration, you enhance collaboration and streamline workflows whilst keeping end users happy and spending in check.
Assessment
Review existing email environment, benchmark against best practice and highlight areas for improvement.
Planning
Apply an industry-standard framework against your requirements and build a delivery plan
Implementation
Staged implementation with initial pilot, moving to wider business areas and final full rollout.
Optimisation
Monitor the optimise M365 for better customer experience, performance, and improved security posture.
CASE STUDY
Microsoft 365 migration in the energy sector
01
The problem
This leading player in the energy sector sought our assistance to migrate their systems to Microsoft 365 (M365) and streamline IT operations.
The client had outdated IT systems that hindered collaboration and efficiency across departments.
Existing data management practices were prone to data loss and lacked proper backup and recovery mechanisms.
The company faced challenges in facilitating effective communication among employees.
02
What we did
We designed and executed a comprehensive migration plan to seamlessly transition from legacy systems to M365.
We ensured the secure migration of data to M365, implemented robust backup and recovery mechanisms, and established data governance policies.
We deployed and customised communication and collaboration tools within M365, enabling efficient teamwork and knowledge sharing.
03
The outcome
The migration to M365 resulted in streamlined IT operations, increased efficiency, and enhanced collaboration across departments.
The implemented data management practices and governance policies reduced data loss risks and ensured compliance with industry regulations.
The communication and collaboration tools within M365 facilitated effective communication among employees, improving productivity and decision-making.

Happy customers
Real enterprises with real problems solved.









Let's get started
Find out more about what we do, or tell us about your Windows 365 migration projects.
We're ready to help you migrate to the cloud like a pro!