Cloud migration
Set the foundations for increased productivity and business agility with cloud migration services that future-proof your IT.
We're not here to educate you about the benefits of the cloud. You already know that. We're here to help you do it right.
Every business has its own requirements and challenges migrating to the cloud, so we work with you to develop a customised cloud migration and management strategy that aligns with your goals and objectives.
We provide end-to-end support for a fixed monthly fee, from assessing your existing infrastructure to designing and deploying a scalable and secure cloud architecture. Everything is designed and implemented to maximise efficiencies and productivity and minimise budget overruns and sleepless nights.
We want to do this right – we need a fresh pair of eyes and a detailed plan of action.
We're under pressure to move to the cloud faster, but lack experience migrating so many services.
We want to understand the cost benefits and need help budgeting our cloud migration.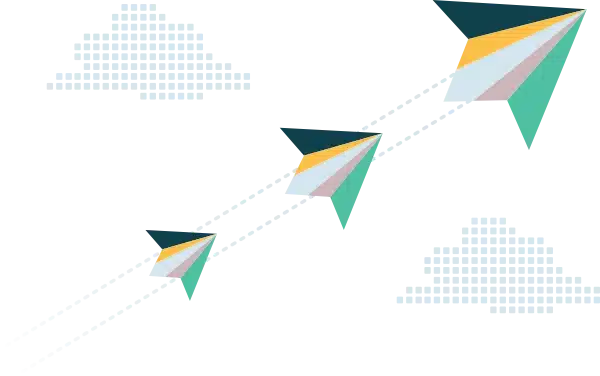 Security and performance
Using our tried and tested cloud migration framework, we address all security, scalability, and performance concerns, enabling your organisation to focus on its core competencies.
As well as handling the migration of data and applications for a seamless transition, we also offer proactive monitoring, optimisation, and management to identify and resolve issues before they impact your operations.
By partnering with Algiz Technology for your cloud migration, you unlock the true potential of the cloud, using a systematic approach that always keeps you in control of timescales and budgets.
Assessment
Review the business objectives, existing infrastructure, dependencies and weaknesses.
Planning
Apply an appropriate framework and create a project plan that runs at a pace you're comfortable with.
Implementation
Initiate pilot projects and iron out any issues. Prepare applications, configure systems and begin a full rollout.
Optimisation
Monitor the performance of systems and adoption by users. Identify areas that can deliver even higher performance.
CASE STUDY
Cloud migration and management in the banking sector
01
The problem
This large multinational bank faced significant difficulties scaling its infrastructure, ensuring data security, and improving operational efficiency.
Existing infrastructure could not handle the increasing demand and load during peak times.
A robust security framework was needed to protect sensitive customer data and comply with regulatory requirements.
The bank wanted to streamline its processes and reduce the time and effort for IT operations.
02
What we did
A thorough assessment of the bank's existing infrastructure was conducted to identify areas for improvement.
We developed a customised migration strategy to make moving to cloud-based infrastructure simple, smooth, and trouble-free.
Comprehensive security measures were implemented, including encryption, access controls, and threat monitoring, to safeguard data.
Routine tasks were automated, resource allocation optimised, and cost-saving measures were implemented to enhance operational efficiency.
03
The outcome
The bank experienced improved scalability and performance, ensuring uninterrupted services during peak demand periods.
The security measures we implemented ensured customer data was protected and met regulatory compliance.
Finally, automation and optimisation led to more streamlined processes, which cut IT operational efforts and increased productivity.

Happy customers
Real enterprises with real problems solved.









Let's get started
Find out more about what we do. Tell us about cloud migration projects, your issues, or the partner we need to work with.
We're ready to help you migrate to the cloud like a pro!