Automated Application Discovery
Auto discover, name and map the topology of every application across your entire enterprise with dynamic application discovery.
Understanding which mission critical applications are supporting your business operations can be challenging, especially when taking into account any large-scale modernisation such as private cloud initiatives or OS migrations.
We don't actually know how many applications we have or who's using them?!
We need to know which of our apps are business critical and which of those are "line of business" like Office Suite?
How much service, storage and compute power do our applications need?
A spaghetti of architectures
Mergers and Acquisitions, non-standard coding and integration, all lead to a mix of architectures and many "silo" applications, incompatible platforms and technologies – both legacy and new.
Whats more, developers often expand, maintain, and re-purpose applications, sometimes without updating application documentation.
See what's in use and where
Auto-discover every application
Discover every Windows and Linux application in your environment, identify it by name, and measure the end-to-end and hop-by-hop response time and throughput.
Discover workload topology
Discover application flows, map topology and user response times to create the application topology. Update in near real time – all without further configuration.
Profile application workloads
Get a full view of who is using applications? Why, when and how do they use them? What are the expected service levels and actual service levels being delivered today?
Algiz Technology partner, AppEnsure, delivers an automated application discovery platform that works for applications installed on physical servers, virtualized guest operating systems, automatically provisioned in private or hybrid clouds, and applications running in public clouds.
It works irrespective of whether the application was custom developed or purchased.

"Out-of-the-box" support for a large number of applications including custom apps.
Consists of two components – Master and Agents
Master is provided as a virtual appliance which stores and presents data from the Agents
AppEnsure console on the Master is accessed via a web browser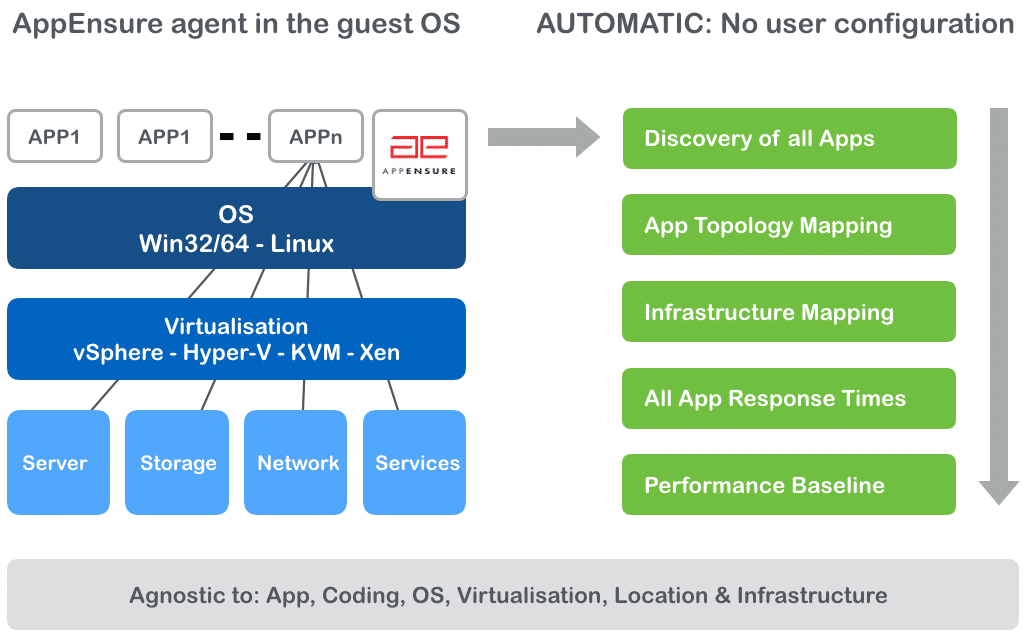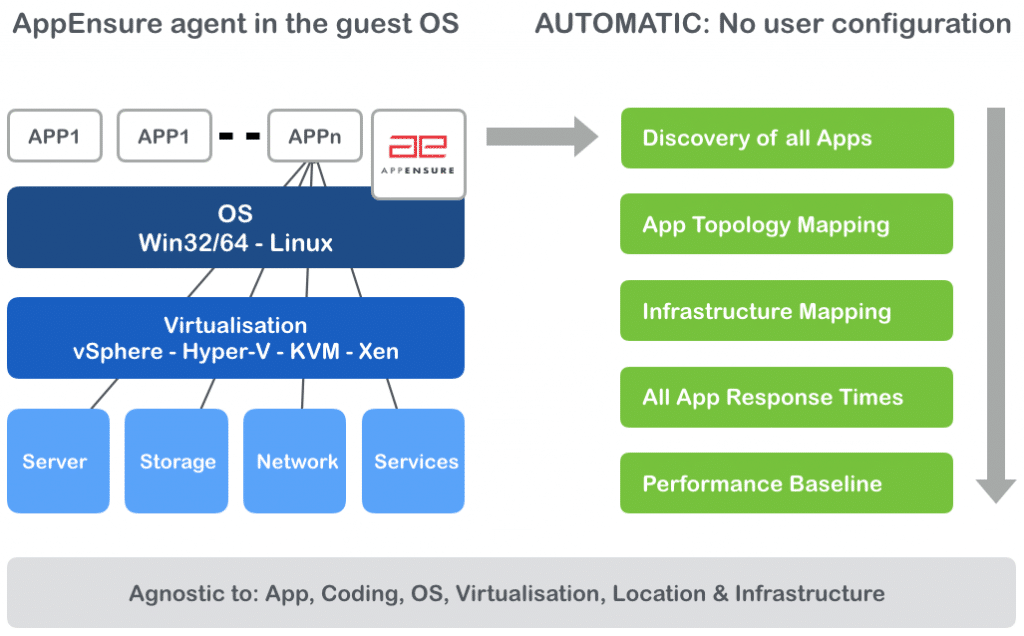 Get a 14 day fully featured trial of AppEnsure.
Or get in touch to learn more about how we can help you find your applications with automated application discovery.