VDI 2.0 – Faster, Simpler & Lowest TCO
Get the desktop and applications your users need, on devices they want to use, in under an hour.
Fulfilling the promises of VDI
Desktop Virtualisation offered so much when it came into existence over a decade or so ago – greater security, compliance and the promise of easier desktop management.
However it immediately became one of the most complex data centre technologies to design, build, scale and manage because it was incompatible with existing legacy data centre architecture. To solve the incompatibility issues, many 'workaround' solutions emerged which unfortunately only succeeded in increasing the complexity of VDI even further.
Built from the ground up by former VMware and Citrix engineers, VDI 2.0 delivers everything its predecessor promised, without compromise.
How does VDI 2.0 make your life easier?
VDI 2.0 is 10x simpler
VDI 2.0 is cloud native and designed for hyper-converged appliances. No more brokers, web interface or load balancing. No app layering, or new operational processes to manage golden images.
Lowest TCO
VDI 2.0 deployments have upto 95% lower CapEx, 95% lower deployment OpEx, and 50-90% lower OpEx than VDI 1.0 deployments.
Cloud Scale VDI
Need more desktops? Add more hyper-converged appliances in the data centre. The operational components of the VDI 2.0 solution are in the cloud and it auto-scales. You don't need to do anything!
A solution for ROBO
Deploy hyper-converged appliances at the branch and operate desktops from the cloud. End user experience is not compromised because the virtual desktops are on a local network.
Single pane of glass
Get a single pane of glass to provision users, desktops, apps and data, set security policies, and monitor for abnormal behaviour, errors and performance in real-time.
Use existing VPN, AAA, and Apps
VDI 2.0 extends authentication schemes already implemented with your SSL-VPN appliances, including MS Active Directory and RSA SecurID, so no need for new appliances in your DMZ.
Introducing Workspot.
Workspot's leadership built VDI 1.0. The company is led by former Citrix and VMware alumni: the former GM of the Citrix XenApp and XenDesktop business unit; the former VP of Product Management for XenDesktop; and the founding engineer of VMware Horizon View.
Collectively, Workspot's leadership team has worked with 250,000 organizations worldwide to successfully deploy application and desktop virtualization, including 95% of the Fortune 100 companies. Workspot and Algiz Technology understand the challenges you've been through with VMware Horizon View or Citrix XenApp and XenDesktop.
How it works (in a nutshell)
VDI 2.0 from Workspot is a 100% cloud multi-tenant service that helps you do away with many of the services that have built up around VDI and makes VDI complex and difficult to operate.
Hyper-Converged Infrastructure (HCI) platforms such as those from Nutanix or Atlantis Computing, combine storage, compute, networking and virtualization technologies in one physical unit.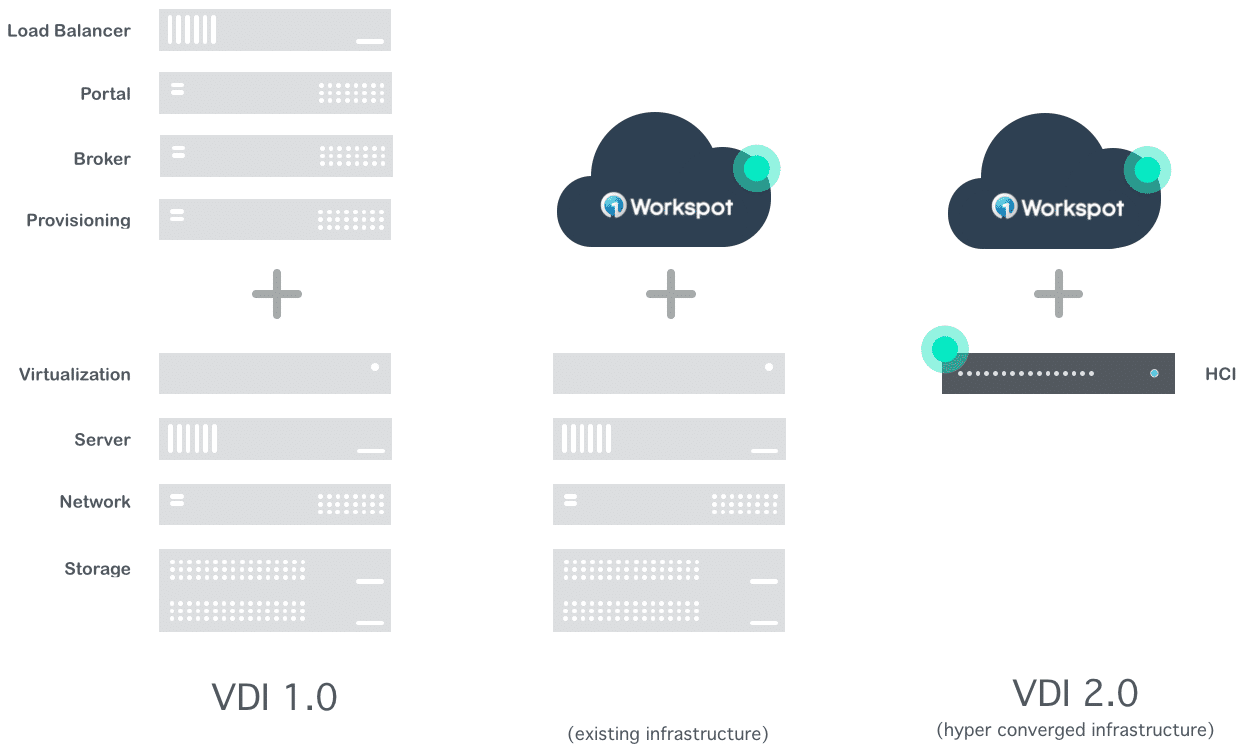 Learn more about Workspot and VDI 2.0
You mentioned VDI 2.0. Why should I consider making the move away from my current VDI infrastructure to the suggested hyper-converged solution with Workspot?
Some of the biggest challenges with the setup and maintenance of a VDI is building it to scale. Workspot is built to scale from the off. You don't need to worry about overloading the broker; you don't need to worry about problems with load balancing. The hyper-converged solution in your environment condenses the typical complex VDI infrastructure into a single box. You can take this box, plug it into your network and start building out the Virtual Desktops within hours. Need more capacity? Buy another box, plug it in and repeat. Your infrastructure can be scaled easily; you're not at the mercy of different vendors for storage, network, hypervisor, etc. A one-stop shop for support. Life becomes much easier!
Can we use our existing VDI infrastructure and still leverage Workspot?
Yes. Workspot can be used for the provisioning, load balancing and broker services for your existing on premises VDI.
I'm not sure I should let another company manage those services for me. Is it secure?
Workspot has been labelled 'Enterprise Ready' by SkyHigh Networks – which is not to be taken lightly. You can read more here.
I guess I need to install a web service to host the management console, right?
Actually no. You do need to install a connector, but no web services are required. The management console is hosted by Workspot!
Do I need RDS to use Workspot?
No. Workspot leverages RDP but there's no requirement for RDS.
What load can the Workspot broker handle?
Workspot is developed to run at web scale. It scales as required and so, can handle a seemingly limitless number of users.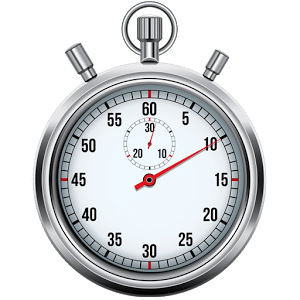 Demo
Take our 60 minute challenge – VDI in an hour.
Speak to one of our consultants. If we can't get your core apps up and running within 60 minutes on mobile devices, we will give you 10 free Workspot licenses for one year!