Secure Mobile and Remote Access.
Increase productivity on the move without exposing your network to external threats.
Secure access, simply delivered.
Multi-level security
Directaccess uses IPsec so all data in transit is encrypted. Combine it with Microsoft's Bitlocker Drive Encryption and keep all of your data secure.
Device & user authentication
Using virtual smartcards you can authenticate the user as well as the device connecting to your corporate network in one go.
Simplified licensing
DirectAccess only needs client systems to have an Enterprise edition of Windows 7, 8 or 8.1. No additional per user licences required.
Remote Access in Action
Using secure remote access via Microsoft DirectAccess you get peace of mind that connections to the network are secure and your enterprise Windows 7, 8 and 8.1 users get the simplicity of connecting without the hassles of VPN.
Windows devices get seamless access to domain level services JUST by providing their login details.
Non Windows devices gain access to network resources through traditional IPSEC VPN.
Hardened appliance delivers additional security when accessing corporate network.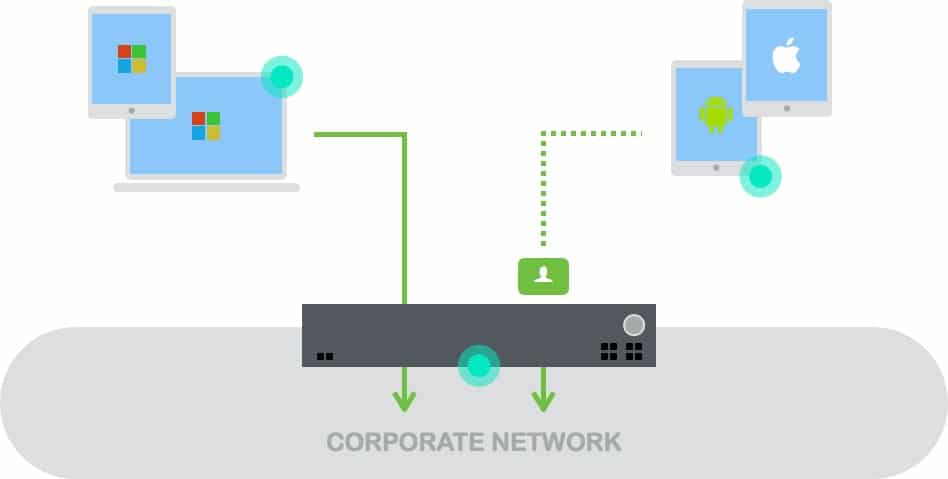 See how you can simply and securely provide domain level access to Windows devices with a 2 week trial of the Celestix DirectAccess appliance.
GET YOUR TRIAL NOW!
---